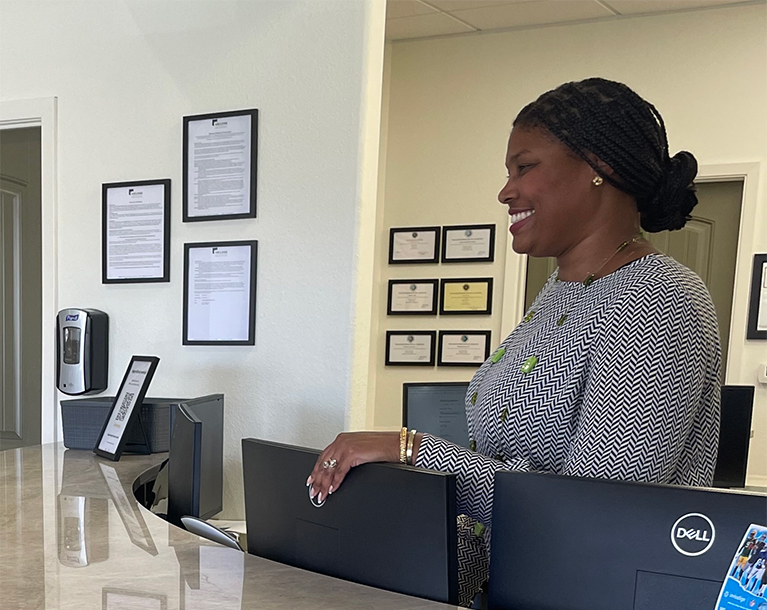 Hometown Care with a Hi-Tech Focus
Abilene Family Dentistry is where hometown kindness and personalized care meets advanced treatment and the latest technology. At our practice, you're more than a mouth! You're our friend, and we love having the opportunity to take care of you like you are part of our own family. You can rest assured you have the most qualified doctors. Not only do they have a wealth of experience, but they regularly attend continuing education courses throughout each year, keeping them up-to-date on the most advanced treatments and technology in order to provide you with the most advanced dental solutions.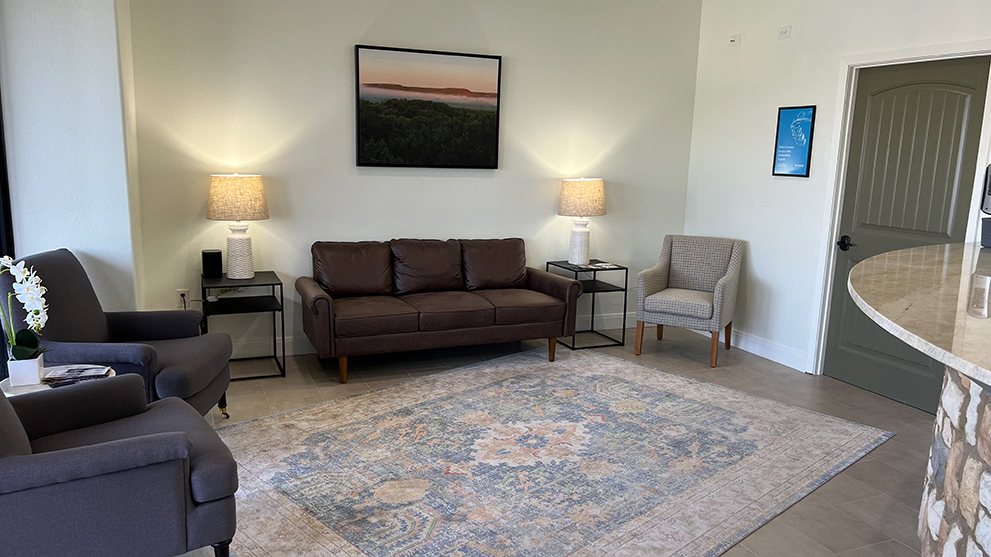 Get the Care You Deserve
Schedule a visit with us!
At Abilene Family Dentistry, we strive to create a place where you and your family feel comfortable, at ease, and confident that your dental needs are taken care of. We offer a wide range of services that can be provided under one roof – many times in one visit. We provide a variety of general dentistry, cosmetic dentistry, restorative dentistry and more for Abilene. Our doctors proudly serve the dental needs of our community with an extensive educational background and a strong commitment to continued education which allows our practice to remain on the cutting edge of dental technology and treatments. Whether you require routine cleanings by our incredible hygiene team, or full restorations and smile design, we are very pleased to serve you.
We are on a mission to treat every patient the way we would want our families to be treated, and even though we think preventive care is important, we're really good at fixing teeth, too. Whether it's time to fix a cavity before it turns into a larger problem, or you require extensive full-mouth reconstruction, we have the tools and the talent to give you the smile you deserve.
Keeping your smile clean and healthy is our primary goal, but helping our patients discover a new sense of confidence in an absolutely radiant smile is very rewarding. Our smiles tend to be one of the first things a person notices when they meet you, and a smile you don't fully endorse is a confidence killer. If you've ever felt like your smile could use a little improvement, or if you have never liked the way your teeth looked, come see us, sit back, relax, let us do the work – we can help you achieve the smile of your dreams.
Your comfort is our priority. We know the thought of oral surgery can make even the bravest of patients a little uneasy, but with our highly skilled and compassionate team, you just happen to be in the best possible hands. We strive to ensure all of your concerns are addressed, and any question you have is answered. All procedures will be discussed beforehand, and we can discuss everything we do and every gadget we use so you have full understanding of what we're doing. We also offer sedation, so you can relax and we can bring your smile and your oral health back to where we want it.
Prevention is the most important factor when it comes to oral health. Thoroughly brushing and flossing your teeth on a daily basis and seeing us at Abilene Family Dentistry twice a year is essential if you wish to maintain a healthy smile and a healthy body. Especially if you want to avoid costly dental complications down the road. Come let our friendly hygiene team take care of you. Our friendly hygienists are very thorough, so there won't be any tartar or plaque left behind, but they're extremely gentle so you don't leave with sore gums.
Anxiety about the dentist is quite common. It's certainly nothing to be ashamed of, but it shouldn't be a barrier to addressing and maintaining your oral health. Fortunately, we understand your concerns and can address them in a number of ways to help you feel at ease and allow us to provide you with the smile you've always wanted. Our sedation options will help you feel more relaxed and will minimize pain during your treatment. If you have delayed dental treatment because of your anxieties, please give us a call and we will discuss your options and find out which form of sedation is best for you.
We know your child would much rather be spending time with their friends or watching their favorite cartoons, but the sooner we can see them, the more positive their overall outlook on dentists will be. We want your child to feel comforted, confident – and even happy – to be visiting our practice and we look forward to treating their smiles for a lifetime.
Emergency Dental Care
When you or a loved one has suffered a traumatic dental or oral injury, the first thing you should do is call us immediately. We can walk you through what you should do. Unless your life is in danger (in which case you should call 911 straight away), you should avoid going to the ER. Emergency rooms are not equipped or trained to take care of dental emergencies, and you will likely have to wait a long time before you are seen by a doctor. Abilene Family Dental makes time in our schedule every day to accommodate emergency appointments, and we are on call when our patients need us.
For a list of common dental emergencies and what you can do to decrease the risk of permanent tooth loss before you get in to see us, please view this dental emergency guide.
We're committed to implementing the latest and greatest ways to elevate your oral health and amplify your smile's beauty. A high-resolution imaging system, a 3D mouth scan, and same-day crowns are some of the services that our practice provides to ensure more precise and comfortable care. Our professional dental family is committed to enhancing your dental experience.
We're Here for You
If you have any questions about our services, or you're ready to schedule a consultation with Dr. Webb or Dr. Awtrey at Abilene Family Dentistry, give us a call today or request an appointment online!
NORTHSIDE
Dr. Adam Awtrey
1109 N. Judge Ely Blvd
Abilene, TX 79601
Get Directions
SOUTHSIDE
Dr. Jeff Webb
4321 Southwest Drive
Abilene, TX 79606
Get Directions