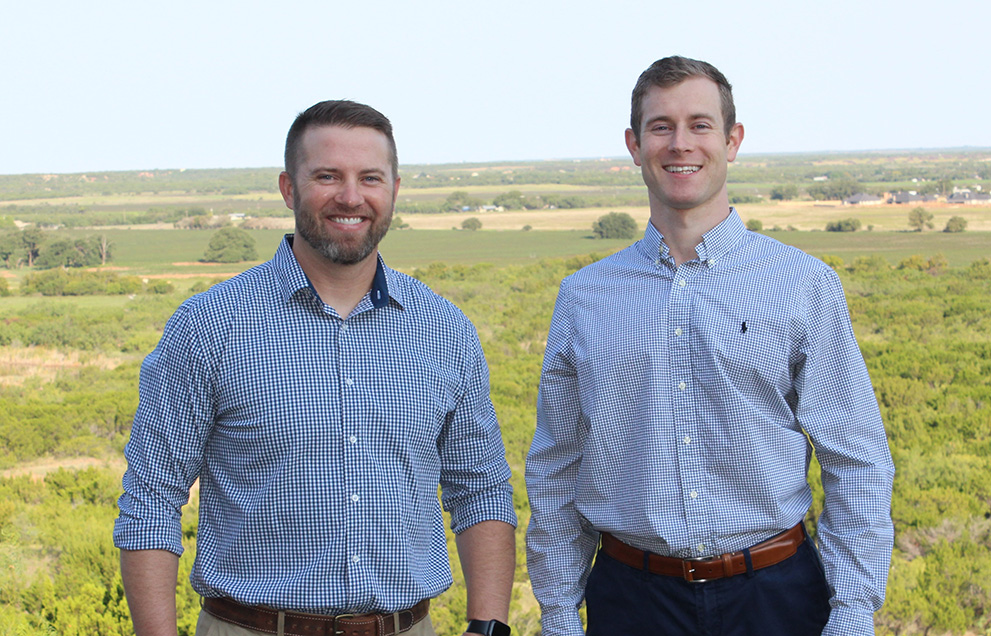 You're in Good Hands
When you visit Abilene Family Dentistry, you'll find a team that smiles genuinely as they work together and with you and your family. We're happy to be here and help our community reach a higher state of oral health and confidence in their smiles. We enjoy sharing what we know and seeing improvements from one appointment to the next, and if your oral health were to take a turn for the worse, we can fill you in on each possible solution and help you decide which is best for you.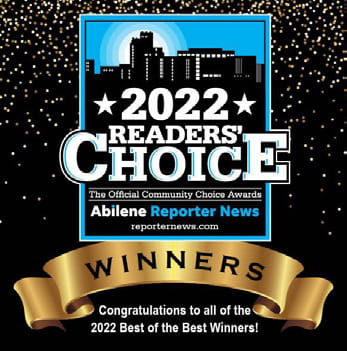 Thank you for voting us Best Dental Clinic in the 2022 Readers' Choice Awards!
Come See Us Soon!
We want to see you smile, so schedule an appointment today!
Meet the Doctors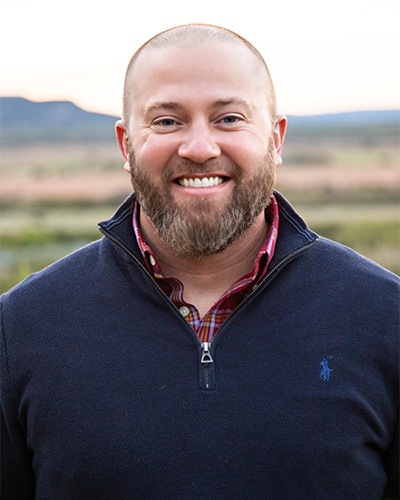 Jeff M. Webb, DDS
Dr. Webb was raised in Pflugerville, Texas and, later, Boerne, Texas. He attended Abilene Christian University and graduated in 2002 with highest honors. He continued his education at the University of Texas Health Science Center at San Antonio Dental School, receiving his Doctorate of Dental Surgery in 2006. Having enjoyed his time in Abilene as a student, Dr. Webb decided to return to the community.
Dr. Webb bought Abilene Family Dentistry in 2009 and is dedicated to keeping a private, dentist-owned practice. His desire is to ensure patients are comfortable with their treatment. He has a conservative dental restorative philosophy and recommends treatment based on what is right for you. Dr. Webb cares greatly about the health of his patients and enjoys seeing new faces in his practice.
Dr. Webb is happily married to his wife, Hayley. They have a daughter, Madeline, and a son, Hunter. Dr. Webb enjoys spending time with his family, as well as hunting and fitness-related activities.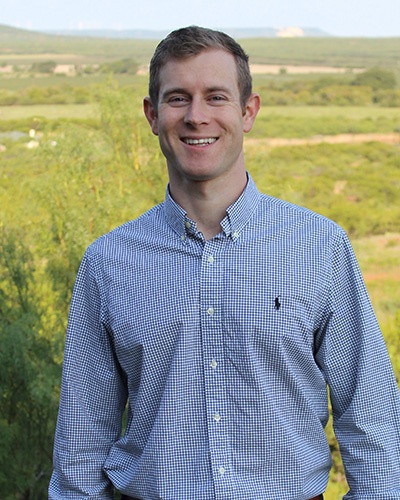 Adam S. Awtrey, DDS
Dr. Awtrey was born and raised in St. Louis, Missouri. He first came to Abilene as a student at Abilene Christian University, where he studied Biochemistry, and met his wife, Valerie. Upon graduating ACU, he attended the University of Missouri at Kansas City School of Dentistry, where he received his Doctor of Dental Surgery degree.
Dr. Awtrey became interested in dentistry at a young age. In his own experience with dental work, he became aware of the effect quality dental treatment can have in someone's life. Dr. Awtrey's goal is to treat each patient according to their needs and desires. His priority is helping patients improve not only their oral health, but also their general well-being.
Dr. Awtrey joined Abilene Family Dentistry in 2014 and has been an integral part of this family practice.
Meet Our Hygienists
Carrie
Registered Dental Hygienist
Carrie grew up in Cisco, Texas and has lived in the area all her life. She graduated from Midwestern State University with a Bachelor of Science in Dental Hygiene and has since continued her education by receiving her certification in Laser Therapy. She provides professional, quality care to her patients, with an added bit of spunk, and takes pride in making appointments as comfortable and enjoyable as possible.
Carrie has been happily married to her husband, Brad, since 1999. They have two boys, Ben and Luke, who Carrie enjoys watching play sports. Carrie cherishes time with her family doing activities like camping, skiing, or rooting for the Cowboys or Rangers!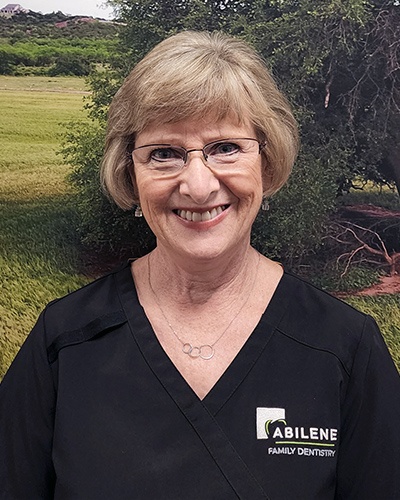 Kim
Registered Dental Hygienist
Kim has been a dental hygienist for 33 years, and is an expert at giving the royal treatment to her patients. Patients often comment on Kim's gentle touch and care, which patients really appreciate. Kim is married to Bill and they are blessed with 5 grown children and 8 grandchildren! Kim cherishes time with her family and enjoys hobbies including gardening, painting, bird watching, and golf.
Join us at AFD!
If you have any questions about our team or you're ready to schedule a consultation with us at Abilene Family Dentistry, give us a call today or request an appointment online. We look forward to sharing smiles with you!
NORTHSIDE
Dr. Adam Awtrey
1109 N. Judge Ely Blvd
Abilene, TX 79601
Get Directions
SOUTHSIDE
Dr. Jeff Webb
4321 Southwest Drive
Abilene, TX 79606
Get Directions