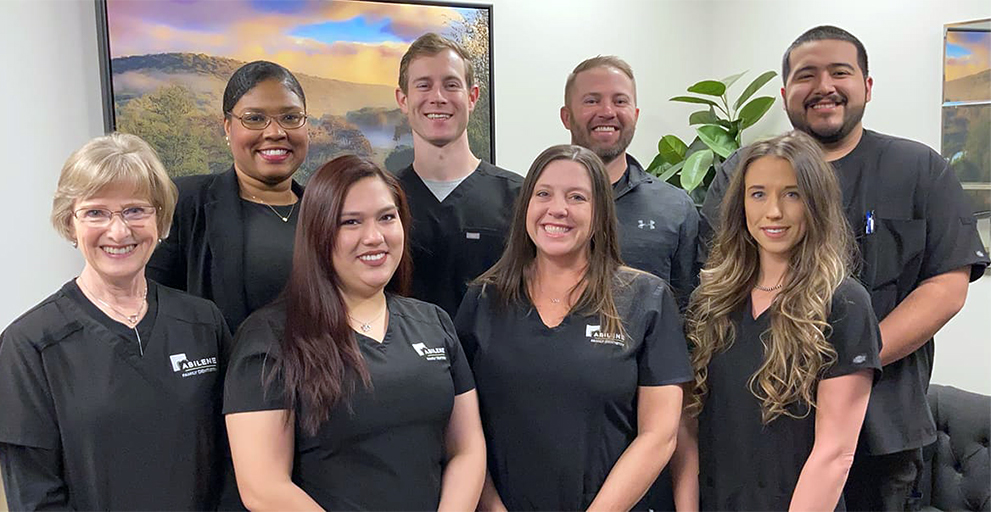 Join the AFD Family!
At Abilene Family Dentistry, you're not just another patient to us. You're a friend and valuable member of our dental family. Whether you're new to the Abilene community – "Welcome!" – or you're just looking for a better dental experience for you and your family, we would love the opportunity to care for you. We've provided information you need to know right here on our website, so feel free to get to know our doctors, learn about our services, and when you're ready, request an appointment online!
Ready to Get Started?
Schedule a visit with us today.
New Patients
We're always happy to welcome new faces to our practice! Each member of our team wants you to feel as comfortable and satisfied as possible in our care. Convenience is an important part of this equation.
Insurance & Financing
At Abilene Family Dentistry, we know quality dental care is easier to prioritize if it's accessible and affordable. That's why we're happy to be in-network providers for the following insurance plans:
We'll work to maximize your insurance benefits and file paperwork on your behalf.
No Insurance? No Problem!
CareCredit®
CareCredit is one of the leading healthcare credit cards and is accepted at over 175,000 providers nationwide. CareCredit works just like any other credit card but is used strictly for healthcare expenses, including dentistry. Pay upfront for necessary procedures and make affordable monthly payments that work with your budget. CareCredit financing is flexible, convenient, and the application process is simple.

NORTHSIDE
Dr. Adam Awtrey
1109 N. Judge Ely Blvd
Abilene, TX 79601
Get Directions
SOUTHSIDE
Dr. Jeff Webb
4321 Southwest Drive
Abilene, TX 79606
Get Directions